This past weekend Anthony Joshua defeated Andy Ruiz to become the two time heavyweight champion of the world, regaining the IBO, IBF, WBA & WBO titles. Seen by many fight fans as a fantastic technical performance, he intelligently jabbed and moved with excellent footwork to a unanimous decision victory. Following this result, we must look to see how the landscape is now shaping up. After Joshua's fall from grace in June of this year at the famous Madison Square Garden, the division was thrown wide open. Thousands in attendance they saw him rise back to the top – so how is the division shaping up?
We have now entered into what many are calling is a new golden era of heavyweight Boxing. Throughout the current era, we have witnessed three heavyweights rising above the rest – Tyson Fury, Deontay Wilder and Anthony Joshua. These may be the three money men of the division, however, there are many contenders looking to take away their crown and rise their way through the ranks.
On December 1st 2018, Tyson Fury and Deontay Wilder gave the fans what they wanted and fought for the WBC world heavyweight title. With Wilder holding the WBC championship and Fury calling himself "the Lineal champion" – the fans were given the fight that they craved. It was an entertaining, enthralling fight with great punching power demonstrated by wilder and incredible technical ability on show from Fury, leading to one of the most dramatic last rounds in many years, resulting in a much-debated draw.
Then, the division was thrown wide open as Joshua was beaten in June by Andy Ruiz junion, showing that these fighters are beatable and that they can be overthrown. Now, what does this mean for the division? The division is no longer a three-horse race as we have many contenders for the crown. if we look from around the world, the division is far more exciting and mouth-watering then it has been in years.
One of the most overlooked fighters who is treated with arguably the most injustice is Dillian Whyte. He has been the WBC number one contender for over two years and still hasn't been given his shot, leaving him and his fans very frustrated. Following his win over Oscar Rivas, he was accused of taking an illegal substance, but was recently cleared of any wrongdoing.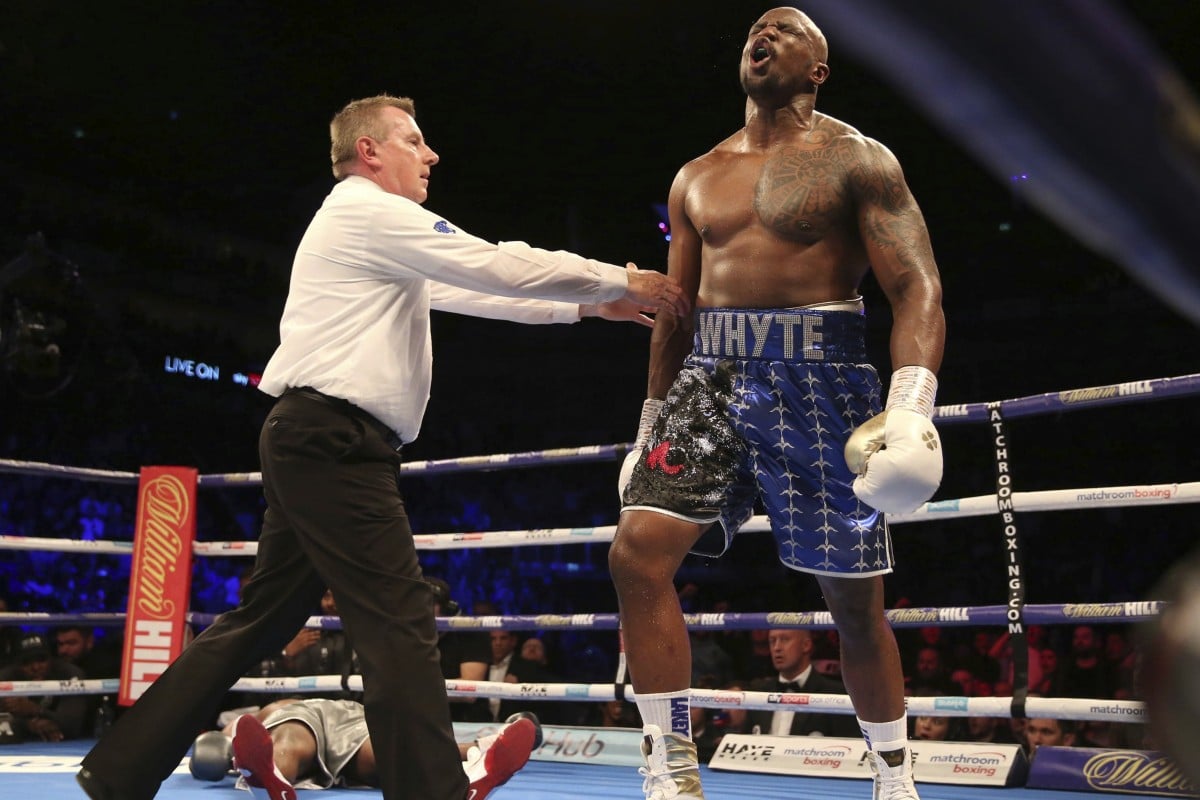 Yet the WBC are still not giving him his shot at the title, opting for the Fury vs Wilder rematch instead. So what other avenue is there for Whyte? If he is going to continue to show loyalty to the WBC he will have to continue waiting in the queue for his shot. A while back, he was offered a shot at his old rival, Anthony Joshua, for one of his titles – but turned it down. Is there an avenue through this route where Whyte could possibly look to a world title shot? Should Whyte and Joshue meet, it would be the third fight between the pair. Whyte won their bout as amateurs while Joshua took the victory in their professional fight.
AJ still the leader of Heavyweight Division?
What is the next step for the now-former heavyweight champion Andy Ruiz Jr? After the Joshua rematch, Ruiz told press didn't train as hard as he should've for the fight, weighing in at over 20 stone. Ruiz will look to complete the trilogy with Joshua, however, he may be in a position where he has to wait, as Joshua looks set for a bout with Kubrat Pulev in March.
As for Ruiz, he may need to look at a more domestic level and possibly a fight with Michael Hunter. One option for Ruiz could be with Jarrell Miller, for whom Ruiz was the stand-in for that infamous match at MSG back in June. So a match-up between these two could have the potential to be a box office hit. Both fighters bring a pressure style, with the strength of Miller and the technical skill of Ruiz. The edge in this instance may sway towards Ruiz being the more experienced fighter, however, in heavyweight boxing anybody has a punchers chance.
Now we cant just look at the seasoned fighters, we have to look at the prospects. Oleksandr Usyk, the Ukranian destroyer made the leap from Cruiserweight and has already started to turn a few heads in the heavyweight division. On his heavyweight debut, he was able to retire Chazz Witherspoon, showing the speed and skills he used to dominate the Cruiserweight Division, making him one of the most exciting boxers out there. Talks are with Usyk to face one of the most entertaining fighters Derek Chisora in February. As far as tests go, this is as good as it gets. Chisora has a habit of getting himself back in the mix with entertaining and energetic performances. Chisora is a fighter who, as the years have gone by, has begun to turn back the clock in terms of ability and is showing better skill and determination then he did in his twenties. Chisora showed against David Price he is willing to put the pressure on and demolished the former prospect. Therefore Usyk versus Chisora is an intriguing contest, one that will leave fans on the edge of their seats.
Now, what would happen after the fight? Usyk will be looking to a possible title match with Anthony Joshua in late 2020 if Joshua successfully defends his titles against Pulev whereas Chisora could be put into the mix with against Joseph Parker. That decision will be one Chisora will have to make with his new promoter, David Haye.
Two other prospects are Daniel Dubois and the big juggernaut himself, Joe Joyce. Dubois will be looking to Japanese Heavyweight Kyotaro Fujimoto on the 21st of this month. Dubois has shown incredible strength and skill in his short career, however, stamina issues been noted. After Destroying another prospect in Nathan Gorman and then following it with a TKO victory over Ebenezer Tetteh, Dubois looks set to make some serious noise in the division. He is however only 22-years-old and is something of a baby in the division. Heavyweights mature much older so Dubois may not be a contender for the world title as of yet, but within in the next couple of years he will certainly become a man who cannot be ignored.
Joe Joyce, however, may be incentivised to push a bit harder as he did turn professional at an older age. Being 34 now, he will be looking to make a good impression against German fighter Marco Huck come January 21st. Moreover, Joyce did face Usyk as an amateur during the World Series of Boxing but he was what can only be described as out-boxed and outclassed by the Ukranian. Therefore a rematch against Usyk could be on the cards, giving Joyce his chance to get revenge. A fight with Daniel Dubois does seem more likely and will hopefully skyrocket the winner's career to new heights.
Now, let's finish with the big three. Fury vs Wilder looks to be possibly the fight of the year come February and will make sales far higher than their previous contest. As for Joshua getting into the mix, this does not look to be very likely in 2020. With Dillian Whyte being the number one contender and other fighters rising up, Joshua and Wilder will most likely have to wait before unifying the division.
Another angle is that after Joshua's defeat, he could be seen as more vulnerable and an easier target. Fury and Wilder will see this and could see an opportunity to take the belts. In terms of sheer boxing ability, Tyson Fury is one of the best in the world. A bout with Joshua would likely be a difficult evening for the current world champion -the ability and footwork of the Gypsy King could be too much for AJ. However, Joshua does exhibit stronger punching power and could have more knockout ability out of the two.
The more entertaining would most likely Wilder vs Joshua – this match-up could end up being a case of whoever lands first wins. Both have incredible punching power, however, Joshua seems to have the weaker chin out of the two. Joshua against Ruiz we can't argue displayed excellent boxing skill, something which Wilder has not displayed much of in his career. So we could look at it like this, if it becomes a boxing match, Joshua may have the upper hand. However if the fight becomes a tear up and a scrap, Wilder will have the upper hand.
So to summarise, 2020 looks to be an exciting year for the Heavyweight division. Many great bouts that will leave fight fans incredibly satisfied. We may not see the unification of the division yet – however there will be many things for fans to cheer about.
For more like this, you can visit our combat sports section here. Also, follow us on Facebook for coverage of the NFL and much more.