World champion boxer Billy Joe Saunders has rightly had his licence suspended after he created a vile video showing men how to hit their female partners.
The video, which was shared widely across social media, shows the 30-year-old giving advice on how to "hit [women] on the chin" if they are "giving you mouth" during the ongoing lockdown.
This is the latest in a string of incidents in the boxer's career and, given the violent and boxing-related nature, surely should be the final straw.
Unsurprisingly, the video received widespread outrage, with his promoter Eddie Hearn saying he is "appalled" by the "idiotic" video.
The chief executive of UK domestic abuse charity Refuge Sandra Horley told the BBC, the video was as "dangerous as it is shocking".
She added: "Domestic abuse should never be trvialised. Doing so only serves to normalise violence against women and girls when instead we should be steadfastly challenging it."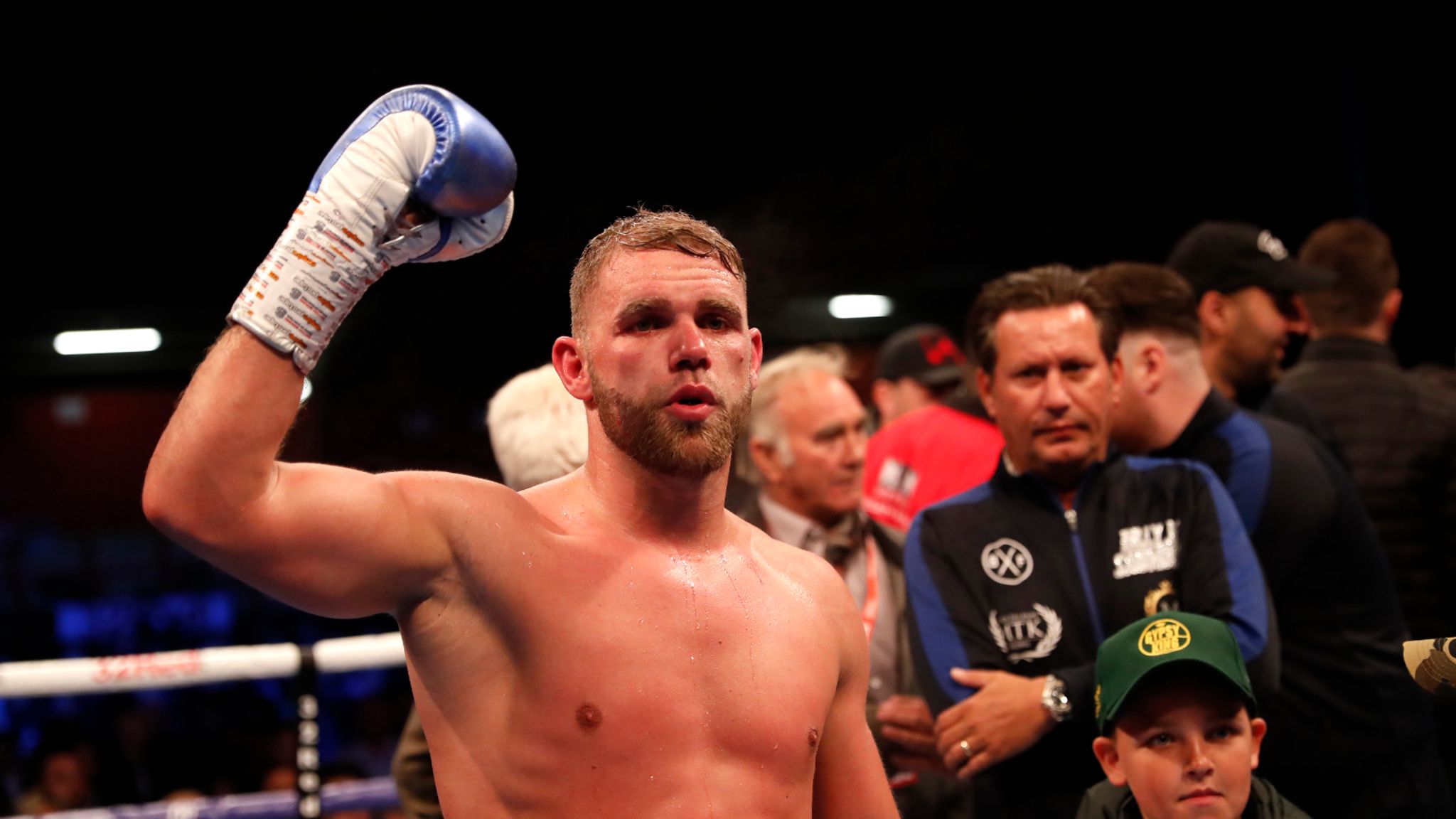 Saunders will now have to face a hearing of the British Boxing Board of Control
The BBBofC said: "We have suspended his boxer's licence pending a hearing under the board's misconduct regulation, at a time and venue to be confirmed as soon as possible."
After the reaction to the video, Billy Joe Saunders offered to donate £25,000 to domestic violence charities.
Speaking to Talksport earlier today, he described it as a "silly mistake" and he said he "obviously wasn't thinking".
He added: "I didn't mean for anyone to get upset about it.
"There are people dying all around the world with coronavirus and I was just trying to take the heat off that a little bit.
"It clearly hasn't done – my sense of humour is not everyone's cup of tea."
His sense of humour is not everyone's cup of tea? Surely that's something he should have realised with his previous transgressions?
READ MORE: Click here for all the latest boxing news
The undefeated world champion, who deleted his Twitter account after receiving death threats, should have realised that a boxer instructing men how to punch women was never going to be well-received.
The internet is a dangerous place and anyone could watch that video and think it is approving domestic violence.
Worse yet, any impressionable young man who idolises Billy Joe Saunders may take his advice seriously.
It was reckless and shows he has no understanding or respect for the sport of boxing.
His apology and offer of a donation to domestic violence charities rings hollow because, as Hearn told Talksport, it's one step forward, four steps back.
The man shows no sign of learning from his mistakes and seems determined to use his public profile to aggravate people.
This is not Billy Joe Saunders' first controversy
Earlier this month, Saunders was alleged to have made a phone call to Delta Airlines claiming three other boxers on a flight from Las Vegas to New York were infected with coronavirus.
Showing his clear disdain for fellow boxers, the call resulted in them being removed from the flight.
An audio clip later circulated on social media where Saunders could be heard laughing about the incident.
It's also not the first time his behaviour has been demeaning to women. A video was shared in 2018 showed him offering a drug addict crack cocaine in exchange for a sex act.
In the video, he also said she could punch a passerby which the woman does before Billy Joe drives away in his Rolls Royce.
After that incident, the BBBofC charged him with bringing the sport into disrepute and gave him a serious reprimand as well as a £100,000 fine.
Enough is enough. Yes Saunders is an exceptional boxer but he does not deserve the platform being the world champion affords him.
He doesn't respect his peers, he doesn't respect women and he doesn't respect the art of boxing which he sees fit to joke is a method to beat women.
And let's not forget his ban for failing a drug test in 2018. He's been given enough chances and the BBBofC need to send the right message. This is not acceptable.
What do you think? Head over to our Facebook page and join the discussion.