On the 28th March 2009, the 6'8″ heavyweight from Liverpool, David Price, made his professional boxing debut. Looking to make his mark on the heavyweight scene like many great British heavyweights before him, Price set out on the course for greatness. After defeating a former British prospect in Audley Harrison, the sky looked to be the limit for Price. Little did we realise how similar the careers of those two would become.
As time has gone on, it is safe to say, his plan to reach the top has not mapped out. Billed for greatness, fight fans were in shock when on the 23rd February 2013, the washed-up but game Tony Thompson decided to ruin the party despite Price going into the fight as the clear favourite.
A veteran of the game, Thompson was always going to be a difficult task for the Englishman. Thompson landed a fantastic right hand in the second round, exposing Price's chin, resulting in his first defeat. The weakness of Price's chin has gone onto plague him throughout his career.
After the Thompson fights, the man known as 'Pricey' would struggle to get back up to speed. He defeated a number of somewhat sub-par opponents, before being stopped once again by Erkan Teper, then Christian Hammer. Once again, that weak chin of his was playing the part of the architect in the demise of David Price.
Then, a chance to get back into the mix came about. On the night where Anthony Joshua fought and beat Joseph Parker, he would fight on the undercard against the Russian veteran Alexander Povetkin. Price was knocked down in the third, but showed the heart and determination he has always shown to get back up and keep going.
With a sharp left hook, Price shook Povetkin, showing he still had the fight in him. However, once again, his weak chin was exposed. In the fifth round, a solid right hand by Povetkin shook the Scouser, then came a heavy left hook and Price hit the canvas – another loss.
A terrible loss against Sergey Guzman would follow as he ended up having to retire on his stool, meaning he had registered yet another defeat. At this point, Pricey was well and truly out of the mix, not even considered dangerous at a domestic level at this point. Gaining a disqualification win against Kash Ali, it just didn't seems to be looking in the right direction. Then, a glimmer of hope…
The White Rhino, Dave Allen, was gaining a lot of traction after his KO victory over Lucas Brown and a match-up between him and Price looked to be an intriguing affair. Despite both being fan favourites, it was Allen who went into the fight as the bookies favourite, with many experts seeing the 36-year-old as washed up and devoid of any real threat.
However, Price showed his fighting spirit and delivered a fantastic technical performance to secure the win. It was the Price of old, the Price that we the fans had fallen in love with all those years ago. Retiring Allen on his stool in the tenth round, finally, some hope had been shown. All of a sudden, there was hope.
Derek Chisora was poised to face the former heavyweight champion, Joseph Parker. Unfortunately, Parker pulled out due to injury, which meant somebody had to step in. Up stepped David Price to take on Chisora. The fight was a one-sided affair, unfortunately not in favour of Price.
For four solid rounds, Chisora put the pressure on and did what a shorter person in a fight should always do. He cut off the distance, worked the body and pressurised Price throughout the fight. The result ended in Price's corner throwing in the towel, leaving the once-promising prospect well and truly beaten.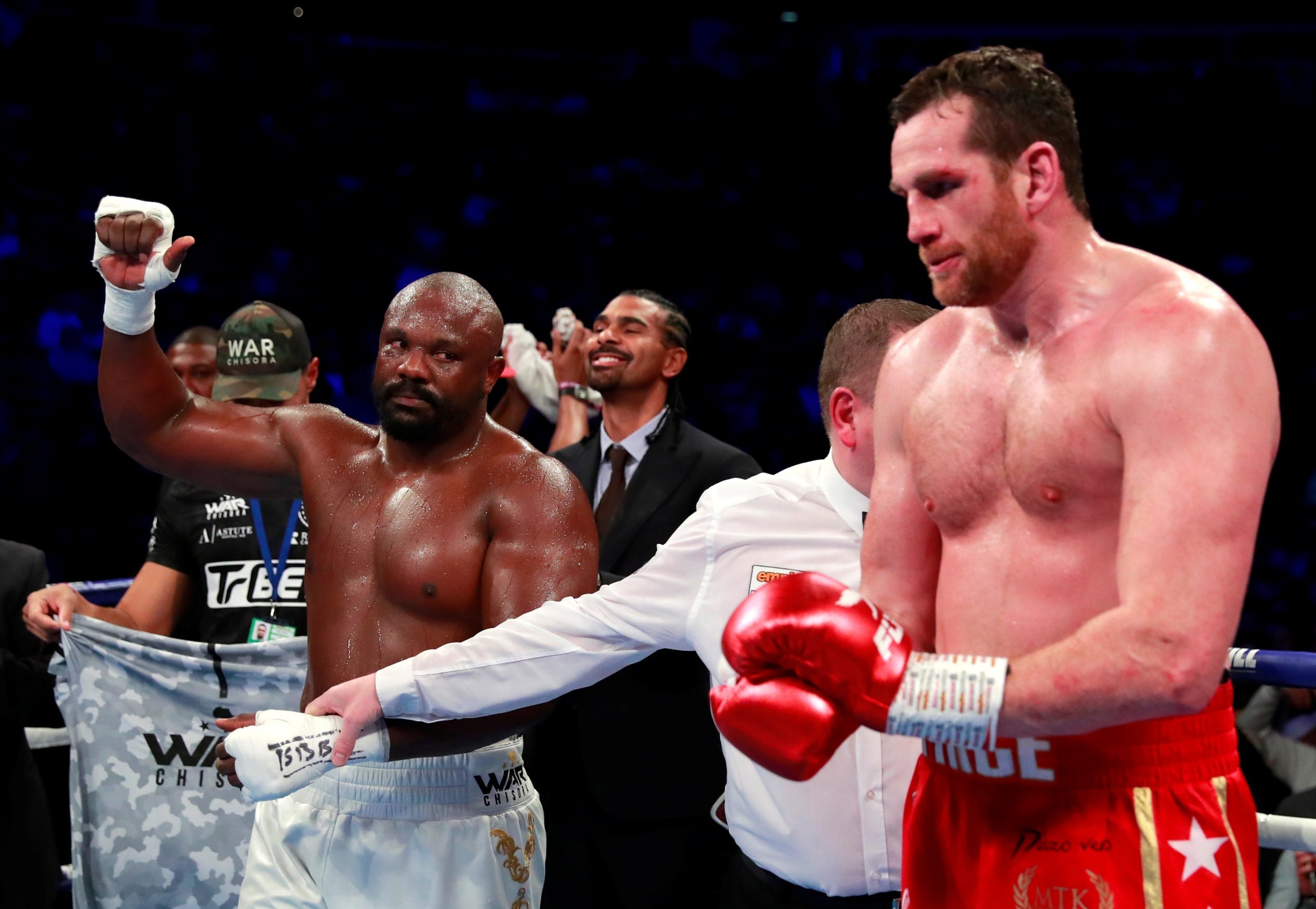 So what is next for David Price? Where does he go from here? Unfortunately, a major title shot does not look promising. Price will have to make some serious ground in order to get back into the mix. With young heavyweights such as Daniel Dubois coming through the ranks and seasoned veterans such as Oleksander Usyk entering the fray, there seems to be no room left at the heavyweight table for Price. Fans want to see him do well and want to see him achieve the potential he set out before all of us all those years ago.
Once holding the British and European Heavyweight titles, being ESPN prospect of the year, claimed as the next Klitschko and once being billed to face Tyson Fury, it is sad to see what could've been a flourishing career not go to plan. There is hope for a possible comeback for Price, however, there aren't any potential fights for Price.
Maybe a fight with Hughie Fury could be a way to get Price back into the mix. Chisora had a great win against Carlos Takam to relaunch his career so the potential to get back in there for Price is always there. Maybe this could be the launchpad for Price. A win against a Hughie Fury or possibly Kubrat Pulev could be all he needs to get back into the mix. Hopefully, the future can be bright for David Price.
For more like this, visit our dedicated combat sports page here. Meanwhile, follow us on Facebook for more opinions and analysis right to your timeline.