All change at Chelsea then. Conte's finally gone. Maurizio Sarri is confirmed as the man fill his shoes. Any home sickness will be mitigated by bringing the versatile midfielder Jorginho with him from his former club Napoli. You could be forgiven for thinking the managerial change is like for like. I would recommend having a watch of Napoli's at times ridiculous tie with Manchester City in the Champions League this season to dispel the myth. Under Sarri, Napoli played an expansive game. Indeed, Gonzalo Higuain did not just reach the 20 goals in a season mark which eluded him under Benitez. He smashed the target, banging in 36 goals in the 15/16 season.
It isn't all good news however and I get the feeling Sarri's record in the transfer market will please Abramovich. The Napoli squad did not change too much while Sarri was at the helm. He signed three players in his first summer and in his second, elected not to make a 'major signing'. This was in spite of Higuain leaving for a 90m Euro windfall. It seems therefore, that the Chelsea appointment will be one of a classic coach. Someone who really works to get the best out of his players rather than someone who is going to overhaul the squad.
State of the Club
In spite of the above speculation, I actually think Chelsea look to be in a very good place. The appointment would excite me were I so inclined. A manager who gets the best out of players and is not afraid to give young players a chance is set to arrive at a club who's under 18 squad just won the quadruple. On top of this, the senior squad is in places excellent and won the FA Cup last season.
Sarri's key task is probably signing a centre forward to act as a focal point in a way that Morata has not. I would argue that this is ancillary in his need to persuade two players to stay. In Willian and Hazard, Chelsea have two absolute gems. The season ahead is contingent on these two players remaining in a blue shirt. Sarri will be relying on a 29 and 27 year old showing a great deal of faith and patience in him. These are players who demand Champions League football.
Keeping hold of these two is essential for Chelsea this season
Chelsea- Diamonds in the Rough
Having alluded to the quality just waiting to graduate from Chelsea's Academy, here are a few players who could easily thrive under a new regime.
Mason Mount
19 year old attacking midfielder Mason Mount spent last season on loan at Vitesse. Vitesse play at the summit of Dutch football and it is therefore all the more impressive that someone so young could perform to such a high level so consistently. Mount scored 14 goals in 32 games and assisted 9 in this time. By any standards (not least of all a 19 year old's), those are impressive stats. At this point, it does look as though Mount may head to Derby on loan to work under his hero Frank Lampard. I would however prefer to see him given a chance this season in the first team squad because his performance while on loan really needs to be rewarded.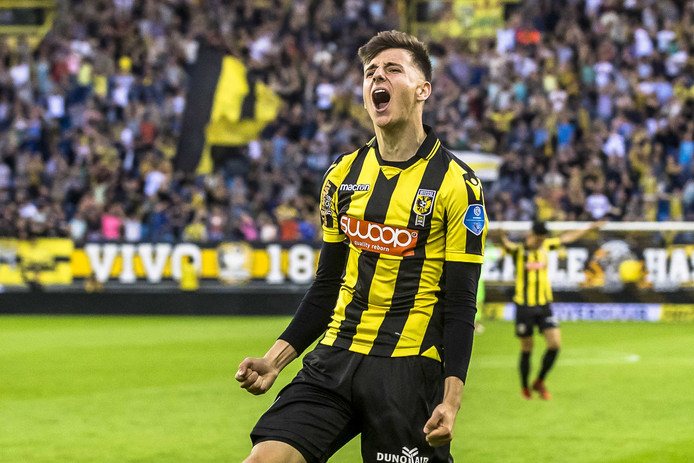 Callum Hudson-Odoi
Perhaps unsurprisingly, Hudson-Odoi also makes my list. At just 17 years of age, the forward scored 16 and had 11 assists across three different age categories in the 1718 season. On top of this, he made the first team squad to face Barcelona last season. In the FA youth cup final in May, he scored a fantastic brace. Indeed, it is pretty obvious that he is operating at a level above his peers and it would be good to see him build on the 81 minutes of first team football.
Tammy Abraham
I just had to include this lad in the list. He is 20, plays up front and has a bizarre amount of experience for someone so young. In the 1617 season, he scored 26 goals in 43 games for Bristol City and given he was 18 years old at the time, that is incredible. Last season was a mixed bag. Abraham notched up just 15 appearances for Swansea City, scoring 5 goals. I would argue that loaning him out to a team likely to have a relegation dog fight was an oversight by Chelsea and he may have been better off going to a Championship Club. Nonetheless Tammy Abraham clearly has talent and I would not be surprised to see him operate from the bench soon.
Writer's Suggestions
Everybody loves to speculate on what certain clubs need in an attacking sense and it seems odd to say that a club who are traditionally defensively sound, need defenders. Jorgihno will play in front of the back four and will certainly help but Chelsea leaked 38 goals over the course of last season. It is difficult to win the league when on average you are conceding a goal a game because inevitably, points will be dropped.
Jamaal Lascelles (Newcastle) 
The Newcastle captain has been phenomenal this season and although impressing me counts for very little, it would appear that his performances have also impressed Rafa Benitez. The Newcastle coach has publicly praised his captain on numerous occasions and has stated that he believes Lascelles is the player who will be at the foundation of a great Newcastle team. The 24 year old is exceptionally dynamic and the way the game is currently played demands this of centre backs. Cahill is badly in need of a partner and possibly replacing (see below) and Lascelles with his pace and aggression looks to be a good fit.
Kalidou Koulibaly (Napoli)
Italians. Italians everywhere. With Sarri already bringing one player with him to London, it looks fairly likely that others will follow. Koulibaly, like Lascelles operates at centre half. He has played over 100 games for Napoli and at 6 foot 5 is a bit of a beast. As a result of his athleticism, he is able to operate anywhere across the back four and would be a very good addition to the Chelsea squad. He has an excellent range of passing and is one of the few defenders around who has a regular knack of passing the ball on the floor past the defensive midfielder and directly to the feet of attacking players. His range of passing has seen him play a handful of games in defensive midfield.
Mauro Icardi (Inter Milan)
This is a no brainer hindered by the fact that the player himself is almost universally hated. Morata struggled in the 1718 season and Icardi did not. He netted 29 times in 34 games and is quick and intelligent striker. Inter coach Stefano Pioli referred to his striker as an 'animal in the box' and I think he would do very very well at Chelsea. The problem with him is that he is not particularly well liked. Indeed, Inter fans unfurled a banner calling for him to leave the club and he is married to a former team mate's wife which is arguably why he was not picked to represent Argentina at the World Cup.
Lazy Fan Insider Knowledge
Ins:
Outs:
Lewis Baker (Leeds United)
Jake Clarke-Salter (Vitesse)
Matej Delac (AC Horsens)
Eduardo (Vitesse)
For more like this, visit our dedicated football page here. Meanwhile, follow us on Facebook for more opinions and analysis right to your timeline.