Racing Point's Sergio Perez has tested positive for coronavirus, meaning that he will miss this weekend's British Grand Prix at Silverstone. Checo is the first F1 driver to test positive for the virus since the 2020 season began in the Spielberg, Austria.
Perez has gone into self-quarantine with his 'close contacts', due to the sport's test, track, and trace system. A statement from the FIA told the world, "procedures… have provided for swift containment", before stating that the news "will have no wider impact on this weekend's event".
The team confirmed that Perez was, "physically well and in good spirits, but he will continue to self-isolate under the guidelines of the relevant public health authorities, with safety the ultimate priority for the team and the sport".
Who can step in for Sergio Perez?
Attention now turns to what Racing Point will do to replace Sergio Perez in such short notice. The team still plans to enter two cars in the British Grand Prix, informing us that they will "communicate the next steps in due course."
Because they don't have a young driver program, RP has an agreement in place, alongside McLaren to share reserve drivers with Mercedes. That means that they would have access to former F1 drivers Stoffel Vandoorne and Esteban Gutierrez.
Gutierrez, another Mexican, last raced in Formula 1 in 2016 and is the designated reserve for this weekend. That's because Vandoorne, formerly of McLaren, is in Berlin preparing for the resumption of the Formula E season.
It doesn't stop there either, Racing Point do have the option of picking another driver if they choose to do so, although, F1 has a series of protocols that participants have to follow to minimise the risk of coronavirus.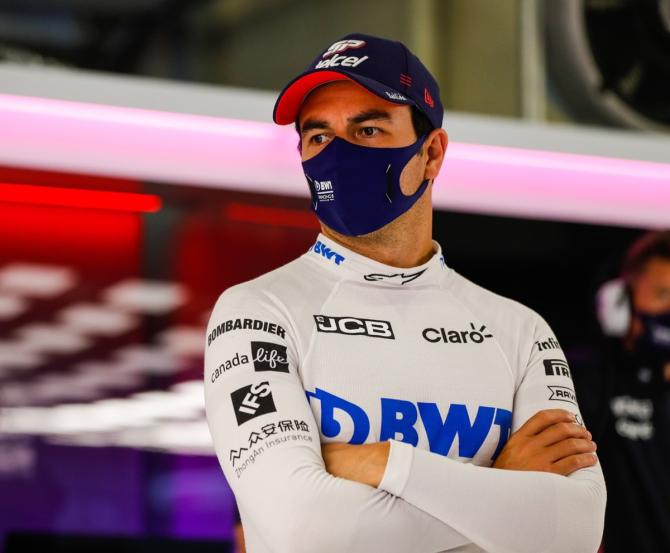 That includes keeping each team separate from each other and having a series of 'sub-bubbles' inside each team to limit contact, using their test, track, and trace system. Nico Hulkenburg is another option for a Sergio Perez replacement, having raced with the team in the Force India days, as is Paul Di Resta who most recently covered for Williams and Felipe Massa in 2017.
George Russell may be moved to Racing Point to replace Sergio Perez for this weekend, due to his Mercedes contract, which could see Jack Aitken step in and race for Williams. I do feel that this scenario would be fairly unlikely though, due to the fact that GR63 is in the Williams bubble.
Either way, stay tuned to this post, we'll update you with all the latest news. In the meantime, feel free to visit our dedicated F1 page here, or follow us on Facebook for more opinions and analysis right to your timeline.
UPDATE 10:55 AM – Friday 31st July – Nico Hulkenburg to replace Sergio Perez for British GP
Racing Point announced just minutes before the start of Free Practice 1 that Nico Hulkenburg would replace Sergio Perez for the next two race weekends at Silverstone. That's because of the UK Government's new 10-day quarantine rule.