On the 22nd January 2018, following a hugely successful spell at Arsenal, Alexis Sanchez signed for Manchester United. This fact alone would be inconsequential for the club. However, in allowing a 29-year-old to sign a four-and-a-half-year deal for £350k per week, United got on board a train destined for eye-wateringly expensive mediocrity.
The upshot of the agreed wage was essentially that at the end of his contract he would be at 33, the highest-paid player at the club. This is and was intensely problematic.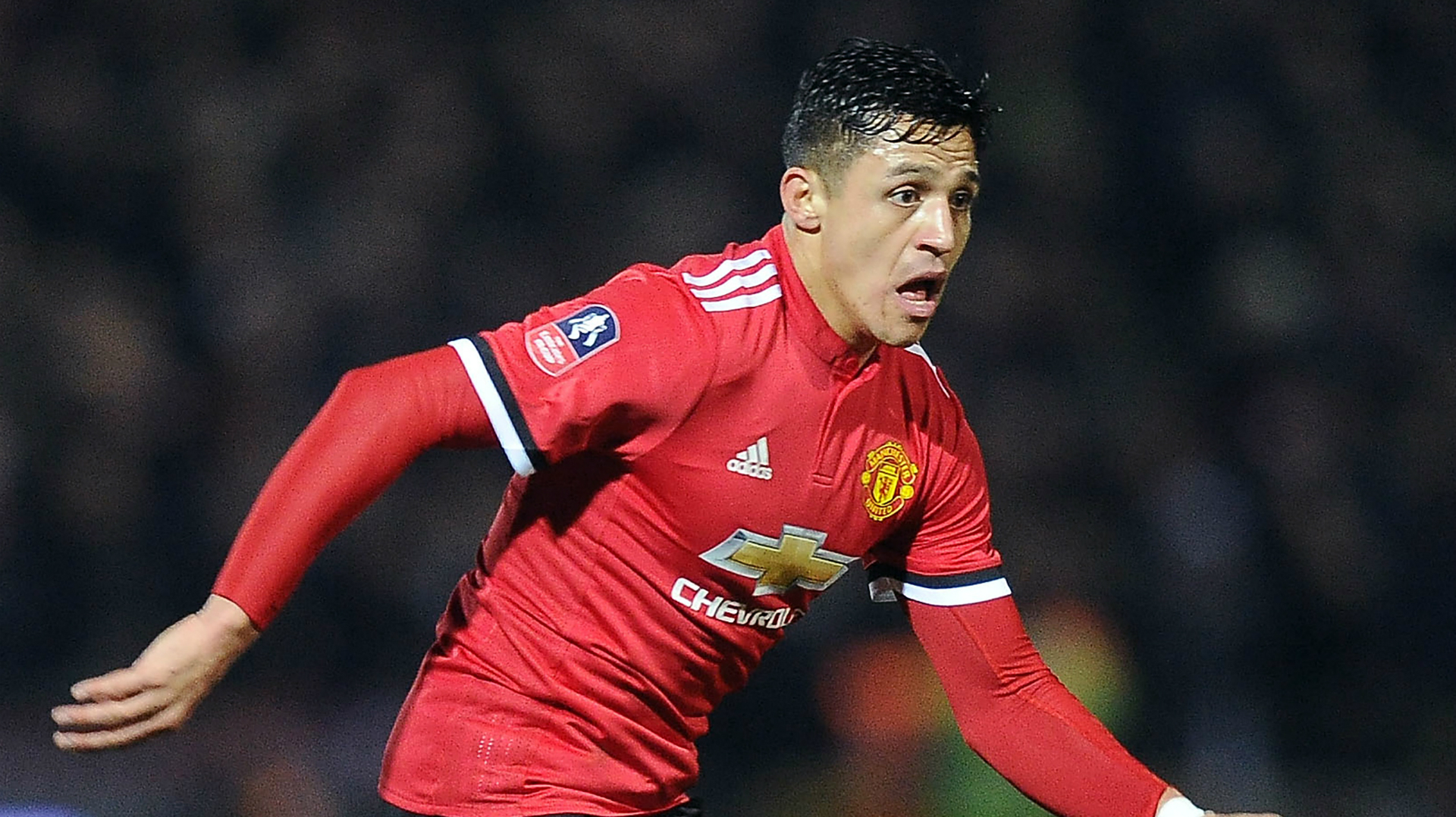 Competition with Sanchez
I would like to think that if I was earning £100k a week, I would not be overly fussed if somebody else (no matter their ability), earned more than me in my place of work. Unfortunately, I am not qualified to comment on this because I think if I earned that sort of money, I would probably be dead.
When you stop to think about what Sanchez represented to other players, you see that signing him on that wage became a benchmark for other players at the club to aim for. Wage structures are important and smashing them in the way United did is a big risk – one that hasn't paid off.
Footballers are highly competitive individuals. They have to be, or they probably won't make it. One of the problems which lead to Steven Gerrard almost joining Chelsea from Liverpool in 2005 was that he was the best player at the club but was not on the best salary. Liverpool promptly gave him what he wanted and although not the only reason, it was a contributing factor to him staying.
What Liverpool did was slightly different to giving a new player (who was not exactly young) that level of remuneration. Liverpool provided a known performer parity with the players around him.
They knew what they were getting. Gerrard would probably continue to be their best player and as a result, putting other players on parity with him was unlikely.
The Sanchez Conundrum
When Sanchez arrived, the Manchester United squad was not exactly jaw-droppingly good. On top of that, most of the big names were getting on a bit. Here are a few names: Michael Carrick, Zlatan Ibrahimovic, Ander Herrera, Juan Mata, and Nemanja Matic.
There were also a few promising players in United's defense, including Romelu Lukaku, David De Gea, Jesse Lingard (at the time), Anthony Martial and Marcus Rashford. Pogba is separate to this list because of his marketing capabilities, meaning anything he is paid is justifiably clawed back in shirt sales etc.
When you look at this list, what you are effectively saying to a group who by and large have turned out to be overwhelmingly average (Rashford and a few others aside) is that if you become our best player, you could be paid £350k a week.
The Sanchez gamble didn't work out. He regularly missed training, didn't perform when he played and was uninspiring to many of the other players. It's fair to say he did not justify his wage. Fast forward one and a half years.
Rashford starts scoring, Martial is still decent (when fit), De Gea is still a great goalkeeper and Harry Maguire signs on a bumper deal. These players can look at Sanchez as a lynchpin and effectively say, "well look, you have been paying someone who is worse than I am £350k a week. I will leave unless you give me something close to that."
The result is summed up pretty well in the table below (data provided by Spotrac):
| | | | |
| --- | --- | --- | --- |
| Player (25) | Pos. | Age | Weekly Salary |
| David De Gea | GK | 28 | 375,000 |
| Paul Pogba | M | 25 | 290,000 |
| Anthony Martial | F | 23 | 250,000 |
| Marcus Rashford | F | 21 | 200,000 |
| Harry Maguire | D | 25 | 189,904 |
| Juan Mata | M | 30 | 160,000 |
| Luke Shaw | D | 23 | 150,000 |
| Frederico de Paula Santos | M | 25 | 120,000 |
| Victor Lindelof | D | 24 | 120,000 |
| Nemanja Matic | M | 30 | 120,000 |
| Ashley Young | D | 33 | 120,000 |
| Aaron Wan-Bissaka | D | 21 | 90,000 |
| Eric Bailly | D | 24 | 80,000 |
| Marcos Rojo | D | 28 | 80,000 |
| Phil Jones | D | 26 | 75,000 |
| Jesse Lingard | F | 26 | 75,000 |
| Sergio Romero | GK | 31 | 70,000 |
| Matteo Darmian | D | 29 | 45,000 |
| Lee Grant | GK | 35 | 30,000 |
| Andreas Pereira | M | 23 | 30,000 |
| Diogo Dalot | M | 19 | 25,000 |
| Timothy Fosu-Mensah | D | 21 | 15,000 |
| Scott McTominay | M | 22 | 10,000 |
Looking at this, if you are a high performing player at Manchester United, the signing of Sanchez works out well for you. United's hands are tied. De Gea is their best player and they cannot let him go.
He can point at Sanchez and demand parity. Rashford is scoring goals, he also has to be kept and again, he can point at Sanchez and ask to be closer to the £350k per week mark. Rashford is not yet a £250k a week player – Mohammed Salah is and he is paid £250k per week accordingly.
Trapped
United are currently trapped with a distinctly average squad who they are overpaying. There is a reason that Manchester United players do not end up in the gossip column with clubs sniffing around for their services.
Clubs cannot afford them, and the players know they will not get their current wage anywhere else. Players coming in also know that Manchester United pay over the odds for players and will demand wages in line with individuals already at the club.
This makes it incredibly difficult for United at the moment – not just to get rid of deadwood who want to see their contract out, but also to get players in willing to be on less than someone like Luke Shaw. Signing Alexis Sanchez for £350k per week was the start of this mess and I'm genuinely not sure how United get out of it – but they need to do so, sooner rather than later.
For more posts like this, visit our dedicated football page here. Meanwhile, you can follow us on Twitter for coverage of the Premier League and much more.