Before Christmas, Leeds United's automatic promotion hopes were looking pretty good.
At their best, they only lost two games between October and January and were 11 points clear of third place.
Since then, they have won just two of their last 10 games and their automatic promotion hopes have taken a nose-dive after a devastating 2-0 loss to Nottingham Forest on Saturday.
They are now only separated from third place on goal difference and fans are beginning to fear history will repeat itself.
Because, of course, Leeds are still recovering from a squandered promotion shot last season.
Marcelo Bielsa's side raced to a strong start, going unbeaten in their first eight games and only losing three of their first 20 matches.
But by the end of the season, they were pipped to automatic promotion by Sheffield United and suffered a heart-breaking loss to Derby County in the play-off semi-finals.
In fact, Leeds have collapsed so many times in promotion runs that rival fans' favourite taunt – "Leeds are falling apart again" sung to the Joy Division tune – is now a painful reminder for United fans because of its deep roots in reality.
Leeds United have a history or "bottling"
Can Leeds United save their promotion hopes or is another catastrophic end to the season already in the works?
It's testament to how strong their start to the season was that they've only won two of their last 10 games and are still second in the league – even if it is only on goal difference.
And, just like last season, promotion became an expectation rather than just a mere hope for fans.
But what has gone wrong for Leeds United is a mystery and whether they can save their promotion bid remains to be seen.
Is it the fact that, having been banished from the top flight for 16 years, their desperation to return to the Premier League is just too great?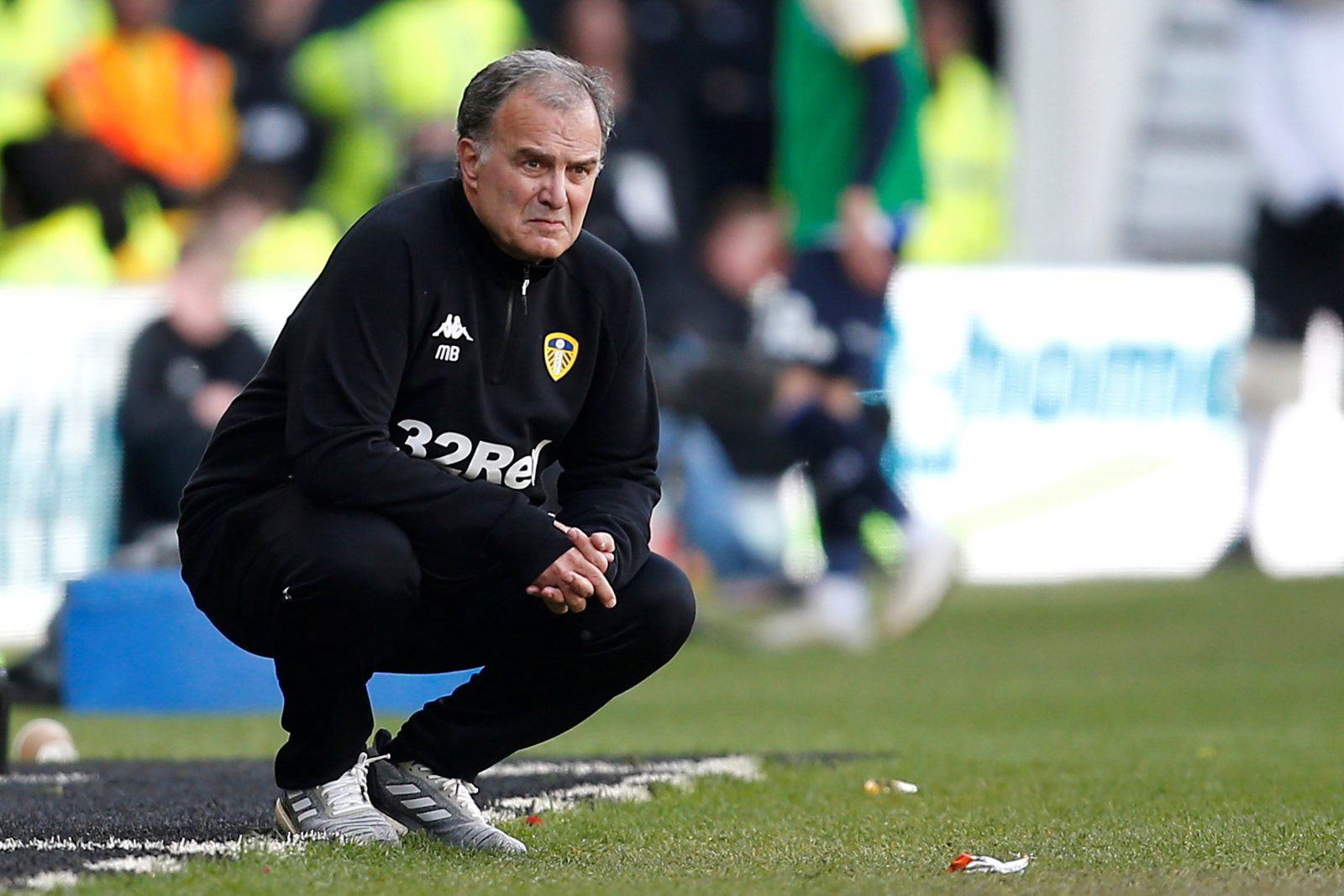 Does that urgency create such pressure that whenever they get too close to it, they crumble under the weight of expectation?
Perhaps the "bottling" narrative now just lingers so permanently in everyone's minds at Elland Road that it perpetuates everything the club tries to do and becomes a self-fulfilling prophecy.
Has luck played a part? There's an argument to be made. Leeds have still at times been a dominant force in matches but fallen short of sealing a victory.
This was clear in the game against Wigan at Elland Road where the home team had 76 per cent of possession and 18 attempts at goal yet still fell to Wigan 1-0 after an excruciating own goal by Pablo Hernandez.
But what that loss also shows is the Whites' inability to capitalise on chances, maybe out of some psychological block after edging so far ahead, maybe because they got too comfortable.
And their opponents are clearly capitalising on their mistakes which they can ill-afford to make if they hope to see their automatic promotion hopes kept alive.
Speaking at his pre-game press conference on Monday, Marcelo Bielsa said: "We used to create chances and score on those chances in the good moments of the team.
"And now we have those chances and we are not scoring. The positive things the team used to do, we used to transform into good things and now we are not doing that."
But while he acknowledged the problem, Bielsa could not offer much in the form of answers for why that might be nor a solution, instead insisting his players were not playing worse than before and were still confident.
He added: "Before maybe we didn't pay the consequences for our mistakes but now we are paying for them."
That confidence will be tested on Tuesday when Leeds United head to fifth-placed Brentford with only two points separating the teams.
There is still plenty of football left to be played, but it's hard not to feel like the game against the Bees, at Griffin Park, could prove to be a vital turning point which determines Leeds United's destiny.
The club has not won at Brentford since 1950 and has also gone ten games without winning in London.
If they can bounce back and secure a victory at Brentford, it could be the boost needed to return them to winning ways and break the slump.
They will solidify their second-place position and put some distance between themselves and Forest.
But lose and fall to third, and it could very easily trigger a crisis of confidence among players as last year's scuppered chance threatens to repeat itself.
To keep up to date with all the footballing news, head to our Facebook page here.