England V India: 9-13 August 2nd Test, Lord's (11:00)
Following the drama and fiasco's of Edgbaston last week, the second Test match between England and India begins tomorrow morning at Lord's, the Home of Cricket.
England's Changes
England has made two changes to their squad from Edgbaston, with Ben Stokes being forced to miss the game due to his court trial which sees Chris Woakes return to the side, and Dawid Malan dropped in favour of a 20-year-old debutant, Ollie Pope.
Both sides will be hoping to improve on poor batting performances from England's thrilling 31-run victory last week. This was a victory in which without Sam Curran's heroic 63 runs with the bat in the second innings, England probably would never have stood in a position to claim the win and India would have been able to chip away at the meagre total set, albeit with their own batting dilemmas to address.
It seems that a call-up for Surrey batsman, Pope, is a hope by England selector, Ed Smith, that they may finally resolve the issue of who is to open alongside Alastair Cook after countless attempts to find his partner.
Smith has not been shy in giving youngsters the chance to don the cap for England, as Pope follows Bess and Curran in becoming just the third 20-year-old or younger to play for England in the last four matches. What has become clear under Smith's tenure as the nation's selector is that if you are good enough, then you are definitely old enough.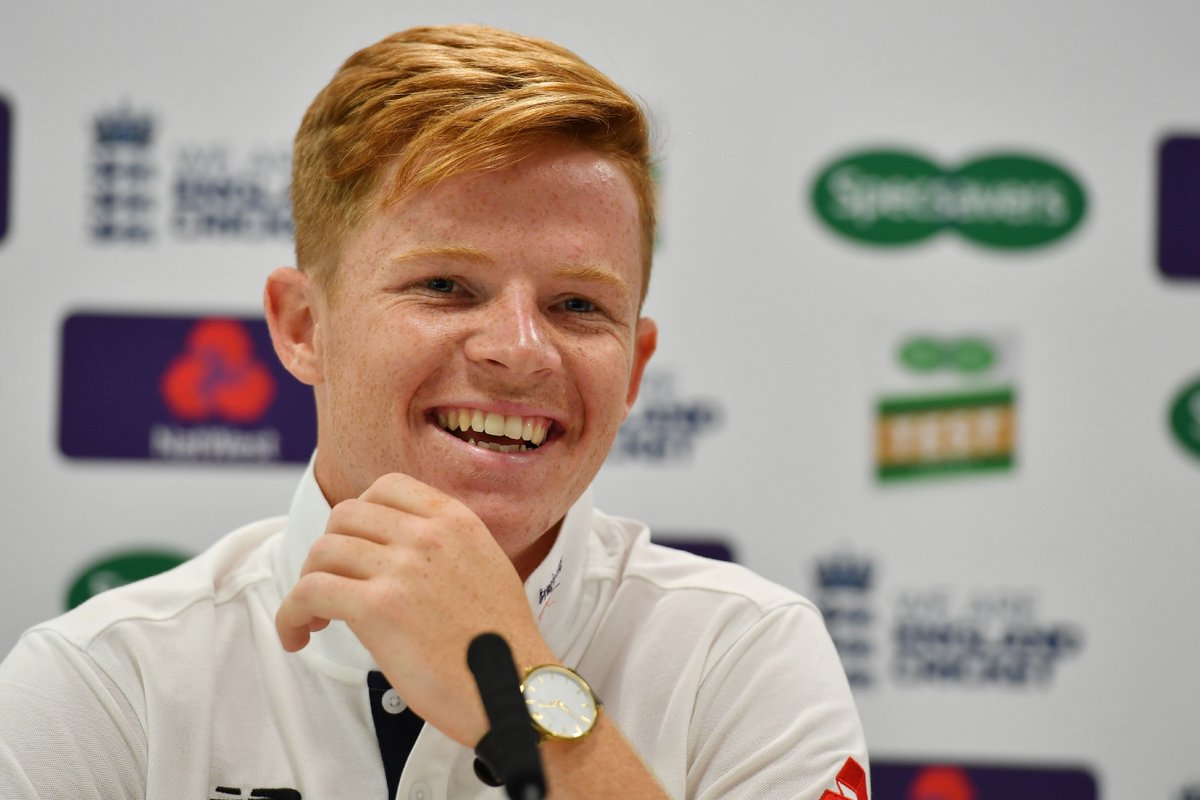 Despite playing school cricket just a couple of years ago, Pope now finds himself collecting his first cap for England at the home of Cricket, coming in with a first-class batting average of 63.25 whilst hoping to help England scalp another dramatic win over the best Test cricket playing nation in the world.
India's Changes
Without any real backup from the rest of the batsman within his team, even Kohli's masterclass in Birmingham, where he scored 200 runs alone, was not enough to bring India over the line in what was a thrilling test match.
Yet, it seems India is lining up for a second spinner option, as opposed to the extra batsman at Lords, due to the healthy signs of grass on the pitch and the expectation for this to dry up in the coming days, as London expects a hot weekend. If this was the case from the Indian selectors, it would be expected that Umesh Yadav would be dropped, with Jadeja joining Ashwin as the other spin bowler.
This does not mean the Indian batting line-up is not expected to undergo some changes before the Captains walk out to the middle for the coin toss tomorrow morning. Kohli's emphatic ability to score runs and the marvellous innings he delighted the Edgbaston crowd with last week although impressive, failed to gloss over the frailties of India's top order, exposed by England's seamers. The top order of Shikhar Dhawan, Murali Vijay and KL Rahul made just a combined 82, in their 31-run loss in the Edgbaston test.
The man India is looking to inject some longevity at the crease, as well as runs, is Cheteshwar Pujara, who's infamous ability to wear down opposition bowlers through tirelessly defensive batting is exactly what India was missing in the first test.
Pujara also has spent time in England playing Yorkshire this season, getting to grips with the English conditions whilst also enjoying some time alongside England's captain, Joe Root. Pujara did enjoy limited success in the 50-over version of the game, yet struggled for Yorkshire when playing in the County Championship.
Pujara scored just 35 in his last test for India, against Afghanistan back in June, meanwhile, he managed just 24 runs in two innings against Essex in a warm-up game for this test series. It is hardly a glamouring form to come into a team and save a batting order that at times has looked like a house built from paper trying to withstand a flood, collapsible.
As India tries to assert their dominance in Test cricket away from home, in what marks a remarkable calendar year for Indian cricket with this test series sandwiched between a losing tour of South Africa, 2-1 and a tour to Australia at the end of the year, this Test at Lord's will be a perfect barometer for whether or not this Indian side led by Kohli really can do it in all conditions, globally.
What is for sure, following one of the best Test matches in the twenty-first century, the Test match at Lord's is certain to be an exciting, close fought battle between two exceptionally talented sides.
Teams:
England – Joe Root (capt), Moeen Ali, James Anderson, Jonny Bairstow (wk), Stuart Broad, Jos Buttler, Alastair Cook, Sam Curran, Keaton Jennings, Ollie Pope, Jamie Porter, Adil Rashid, Chris Woakes.
India – Virat Kohli (c), Shikhar Dhawan, Murali Vijay, KL Rahul, Cheteshwar Pujara, Ajinkya Rahane, Dinesh Karthik (wk), Rishabh Pant, Karun Nair, Hardik Pandya, R Ashwin, Ravindra Jadeja, Kuldeep Yadav, Ishant Sharma, Umesh Yadav, Shardul Thakur, Mohammed Shami, Jasprit Bumrah.
For more like this, visit our dedicated cricket page here. Meanwhile, follow us on Facebook for more opinions and analysis right to your timeline.